TCPA

Cases won and Dismissed
Won by Plantif
Guess. Plantiff  asserts she received multiple text messages on her cell phone from Guess or its agents. These text messages were advertisements offering discounts and other promotions at Guess stores and at the Guess website.
---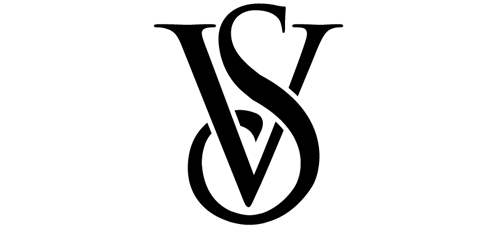 Victoria Secret. Plaintiff  claims he initially signed up for text alerts that would give him "members-only" offers last May. Under the terms of agreement for the promotional campaign, Victoria's Secret stated that subscribers would be sent no more than six texts per month. However, Plantiff said that one November day he received nearly 100 unwanted text messages from Victoria's Secret that contained a generic non-personalized advertisement. The Victoria's Secret class action lawsuit claims that the text messages were not only invasive but also violated the TCPA.
---
Premium shortcodes
These unsolicited text messages allegedly contained content such as ring tones, horoscopes, news and information alerts, and other digital and electronic content to wireless telephone subscribers.
---
Bebe used an automatic telephone dialing system to send text messages to cell phones without the consent of the recipients. U.S. consumers provided their mobile telephone number to Bebe at the point of sale.
---
Western Union sent consumers unsolicited text messages advertising an "opt-in" for receiving periodic automated updates concerning Western Union's money and wire transfer services. Lead plaintiff first received a text message from Western Union advertising its services in 2009. Plaintiff alleged in his complaint that Western Union used equipment capable of storing and randomly generating telephone numbers to send out these text messages. And while the text messages did ask the consumer to "opt-in" to receive future text messages, plaintiff alleged in his complaint that he never consented to receive the first telemarketing text message.
Abercrobie & Hollister. The two clothing retailers violated the Telephone Consumer Protection Act (TCPA) by sending unsolicited text messages to customers' cell phones without prior written express consent. Customers  received several text message advertisements from the two clothing retailers. Plaintiffs never provided their cell phone numbers or prior express written consent. Additionally, the  text message advertisements did not contain any language related to the customers' ability to opt-out of receiving future text messages.
Dismissed by Court
Sabre Inc. (Sabre) . Plaintiff had consented to receiving text messages by providing her phone number when she booked a flight with Hawaiian Airlines. She alleged that Sabre sent her an unsolicited text message regarding flight notification services. The Plaintiff did not respond to that text message and she did not receive any further text messages. She argued that she had no choice but to provide her phone number when she booked the flight, and she was not given any opportunity to opt-out of receiving text messages.
---
In WhisperText, the defendant operated a social media service through which users could upload and anonymously share their thoughts, stories, and feelings. Mobile users of the service could invite their contacts via text message to try the service. The plaintiff allegedly received one such text message, which read, "Someone you know has anonymously invited you to join Whisper, a mobile social network for sharing secrets. Check out the app here: http://bit.ly.HLVr79." The plaintiff argued that the defendant's equipment constituted an ATDS because, among other things, it harvested the select contacts' phone numbers from the customer's cell phone, uploaded those numbers to a communications provider operating platform for sending text messages, and sent out the invitations to those numbers through the platform. The District Court rejected the plaintiff's ATDS argument on the basis that the defendant sent the text messages only at a user's affirmative direction, to recipients selected by the user.
ATDS = Automatic Telephone Dialing System
Write

a Comment
Fields with * are required