Business continuity is the ability of an organization to maintain essential functions during, as well as after, a disaster has occurred. Business continuity planning establishes risk management processes and procedures that aim to prevent interruptions to mission-critical services, and re-establish full function to the organization as quickly and smoothly as possible.
The most basic business continuity requirement is to keep essential functions up and running during a disaster and to recover with as little downtime as possible. A business continuity plan considers various unpredictable events, such as natural disasters, fires, disease outbreaks, cyberattacks and other external threats.
Business continuity is important for organizations of any size, but it may not be practical for any but the largest enterprises to maintain all functions for the duration of a disaster. According to many experts, the first step in business continuity planning is deciding which of an organization's functions are essential and allocating the available budget accordingly. Once crucial components have been identified, failover mechanisms can be put in place.
Types of failover mechanisms
Technologies such as disk mirroring allow an organization to maintain up-to-date copies of data in geographically dispersed locations. This enables data access to continue uninterrupted if one location is disabled.
Business continuity vs. disaster recovery
Similar to a business continuity plan, disaster recovery planning specifies an organization's planned strategies for post-failure procedures. However, a disaster recovery plan is just a subset of business continuity planning.
Disaster recovery is mainly data focused, concentrating on storing data in a way that can be more easily accessed following a disaster. Business continuity takes this into account, but also focuses on the risk management, oversight and planning an organization needs to stay operational during a disruption.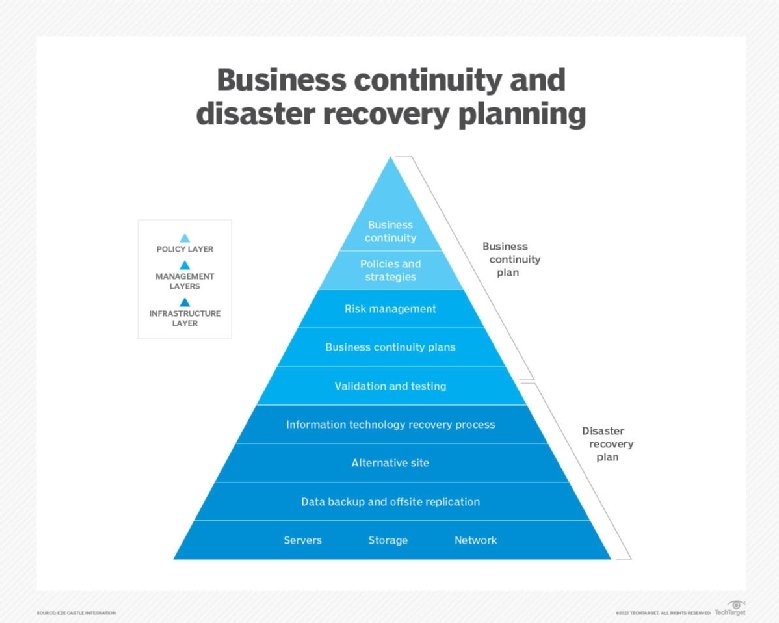 Al 22 de agosto de 2017, todos los planes de celular en Puerto Rico incluyen mensajes de texto recibidos gratis:
T-Mobile
Planes T-Mobile One y Simply Pre-paid tienen mensajes de texto ilimitados.
 AT&T
Planes Unlimited Choice, Unlimited Plus, y Pre-pagados ofrecen mensajes de texto ilimitados.
Claro de Puerto Rico
Planes locales y nacionales tienen mensajes de texto ilimitados.
Sprint
Planes prepagados y Unlimited Freedom 20Gb tienen mensajes de texto ilimitados.
Open Mobile
Sus planes de "4G Lite con 4Gb "  y "4G Lite sin reducción de velocidad " tienen mensajes de texto ilimitados.
Las únicas excepciones a la regla son los planes pagados por el gobierno federal.
Won by Plantif
Guess. Plantiff  asserts she received multiple text messages on her cell phone from Guess or its agents. These text messages were advertisements offering discounts and other promotions at Guess stores and at the Guess website.
---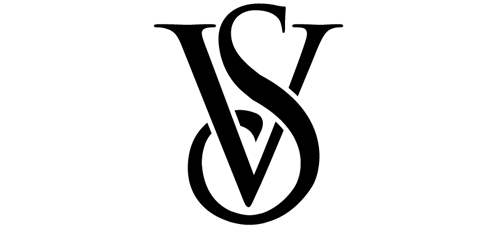 Victoria Secret. Plaintiff  claims he initially signed up for text alerts that would give him "members-only" offers last May. Under the terms of agreement for the promotional campaign, Victoria's Secret stated that subscribers would be sent no more than six texts per month. However, Plantiff said that one November day he received nearly 100 unwanted text messages from Victoria's Secret that contained a generic non-personalized advertisement. The Victoria's Secret class action lawsuit claims that the text messages were not only invasive but also violated the TCPA.
---
Premium shortcodes
These unsolicited text messages allegedly contained content such as ring tones, horoscopes, news and information alerts, and other digital and electronic content to wireless telephone subscribers.
---
Bebe used an automatic telephone dialing system to send text messages to cell phones without the consent of the recipients. U.S. consumers provided their mobile telephone number to Bebe at the point of sale.
---
Western Union sent consumers unsolicited text messages advertising an "opt-in" for receiving periodic automated updates concerning Western Union's money and wire transfer services. Lead plaintiff first received a text message from Western Union advertising its services in 2009. Plaintiff alleged in his complaint that Western Union used equipment capable of storing and randomly generating telephone numbers to send out these text messages. And while the text messages did ask the consumer to "opt-in" to receive future text messages, plaintiff alleged in his complaint that he never consented to receive the first telemarketing text message.
Abercrobie & Hollister. The two clothing retailers violated the Telephone Consumer Protection Act (TCPA) by sending unsolicited text messages to customers' cell phones without prior written express consent. Customers  received several text message advertisements from the two clothing retailers. Plaintiffs never provided their cell phone numbers or prior express written consent. Additionally, the  text message advertisements did not contain any language related to the customers' ability to opt-out of receiving future text messages.
Dismissed by Court
Sabre Inc. (Sabre) . Plaintiff had consented to receiving text messages by providing her phone number when she booked a flight with Hawaiian Airlines. She alleged that Sabre sent her an unsolicited text message regarding flight notification services. The Plaintiff did not respond to that text message and she did not receive any further text messages. She argued that she had no choice but to provide her phone number when she booked the flight, and she was not given any opportunity to opt-out of receiving text messages.
---
In WhisperText, the defendant operated a social media service through which users could upload and anonymously share their thoughts, stories, and feelings. Mobile users of the service could invite their contacts via text message to try the service. The plaintiff allegedly received one such text message, which read, "Someone you know has anonymously invited you to join Whisper, a mobile social network for sharing secrets. Check out the app here: http://bit.ly.HLVr79." The plaintiff argued that the defendant's equipment constituted an ATDS because, among other things, it harvested the select contacts' phone numbers from the customer's cell phone, uploaded those numbers to a communications provider operating platform for sending text messages, and sent out the invitations to those numbers through the platform. The District Court rejected the plaintiff's ATDS argument on the basis that the defendant sent the text messages only at a user's affirmative direction, to recipients selected by the user.
ATDS = Automatic Telephone Dialing System
Except from the original article on: http://www.mccarter.com/TCPA-The-Next-Wave-of-Class-Action-Lawsuits-Asserts-Consumers-Right-to-Withdraw-Consent-to-Receive-Text-Messages-02-14-2017/
"Over the past few months, we have observed a spike in TCPA class action lawsuits filed against companies that send automated text message advertisements to customers. Your company could be a target of this wave of litigation if it utilizes text message advertising campaigns and
Does not specifically offer customers the opportunity to withdraw their consent through "any reasonable means," or
Otherwise fails to recognize when a consumer withdraws prior consent, even through vague and ambiguous communications sent to the company.
Review Your Text Message Offers and Related Advertising Systems
Companies should consult regularly with e-commerce counsel familiar with the TCPA to determine whether their proposed text message advertising campaigns and related withdrawal practices comply with the Act. Specifically, consumer contracts and messages should contain conspicuous TCPA language indicating that the customer expressly consents to receive text message offers and other advertisements. Consumer contracts and messages should contain a conspicuous arbitration provision related to the company's text-based marketing and other related advertising activities. If possible, companies should periodically reconfirm that the customer expressly agrees to continue receiving text messages, in order to avoid inadvertently contacting customers who have taken over telephone numbers held by others, have signed up using incorrect numbers or have attempted to withdraw their consent.
Companies should also make relevant employees aware of the TCPA's requirements, and enable them to better identify when customers have attempted to withdraw their consent to receive text messages. This process should incorporate periodic review of the National Do Not Call Registry to confirm that customers have not revoked consent to receiving calls and text messages. The company should maintain an updated list of customers who have withdrawn their consent or otherwise opted out of receiving text message offers or other advertisements."
Our approach: At the end of each survey we ask phone users if they are interested in withdrawing consent. If they reply yes, then we add the telephone number to a private "Do Not Call Registry" that we will validate before sending any other message.
Today, the FCC ruled on 21 long-standing petitions and letters seeking clarifications of the Telephone Consumer Protection Act.  FCC Chairman Tom Wheeler's proposed rules were approved with a 3-2 vote.  The new rules which will be released today or tomorrow are mostly bad for businesses which use automatic telephone dialing technology.
The majority of the Commission did not distinguish scammers from legitimate businesses.  Commissioner Jessica Rosenworcel cited scammer calls from "Rachel" of the mysterious "Card Member Services" as support for her decision to approve the new rules.  Chairman Wheeler cited the 214,000 consumer complaints about robocalls, but gave no breakdown as to how many of these complaints involved con artists and how many related to businesses calling, for example, to collect debt.
The new rules provide:
Telephone service providers can offer robocall blocking technologies to consumers. Providers previously asserted the FCC prohibited such technology.

Consumers now have the right to revoke their consent to receive calls and text messages sent from autodialers in any reasonable way at any time. Many courts had concluded that consumers have a right to revoke consent. Some had said that revocation must be in writing. Some had said consent, once given, cannot be taken back. Now all courts likely will hold that consent may be revoked in any reasonable way at any time. One Commissioner said the rules provide that simply telling a payment clerk at a retail store is a reasonable way to revoke consent. It is true, consent will be nearly impossible to track.

To prevent "inheriting" consent for unwanted calls from a previous subscriber, callers will be required to stop calling reassigned wireless and wired telephone numbers after a single call. This is so regardless of whether the caller learns that the number has been reassigned. Apparently dead air will equal knowledge of a change.

The TCPA prohibits the use of automatic telephone dialing systems to call wireless phones and to leave prerecorded telemarketing messages on landlines without consent. "Automatic telephone dialing system" is defined as "equipment which has the capacity to (A) to store or produce telephone numbers to be called, using a random or sequential number generator; and (B) to dial such numbers." The new rule clarifies this definition includes machines with a future capacity to dial randomly, sequentially and even from a list loaded into the dialer. Human intervention — like touch screen dialing button — is not sufficient to overcome ATDS status. Although an FCC staffer stated "capacity" is not unbounded, under the new rule, an i-Phone might be considered an ATDS. Commissioner Michael O'Reilly, who voted against the proposal, said if Jim meets Jane at a bar and later asks her friend for her telephone number, he violates the TCPA if he calls her the next day for a date. Why? Jim does not have Jane's consent to call and his phone is an ATDS.

Consent survives when a consumer ports his number from a land to a wireless phone.
The rule provides for some limited and specific exceptions for "urgent circumstances," which include free calls or text messages to wireless devices that alert consumers of potential fraud or that remind them of urgent medication refills. Consumers will still have an opportunity to opt-out of these types of calls and texts.
The new proposal reaffirms many of the existing FCC and court interpretations of the TCPA: 
Text messages are calls.

Consent must come from the called party, not the intended recipient of the call.

The FTC will continue to administer the National Do-Not-Call Registry to prevent unwanted telemarketing calls.

Wireless and home phone subscribers can continue to prevent telemarketing robocalls made without prior written consent.

Autodialed and prerecorded telemarketing and information calls and text messages to mobile phones will still require prior consent.

Political calls will still be subject to restrictions on prerecorded, artificial voice, and autodialed calls to wireless phones, but will continue to not be subject to the National Do-Not-Call Registry because they do not contain telephone solicitations.

Consumers will still have a private right of action for violations of the TCPA along with statutory penalties.
These new rules will significantly restrict business's use of autodialing technologies. The devil will be in the details.
A couple things are certain about these new rules. They will not stop scammers who use spoofed Caller IDs and originate calls from outside of the United States and, therefore, outside of the jurisdiction of the FCC and/or FTC. They will just make to harder and more expensive for legitimate businesses to reach their customers. By the way, not all businesses are going to disapprove of the ruling; the TCPA class action bar will love it.
Original post: https://www.natlawreview.com/article/fcc-approves-new-tcpa-rules-telephone-consumer-protection-act
We very often hear businesses ask us the question of whether they can legally text message their customers? This question from businesses usually gets asked when the business is new to SMS marketing, and has already collected their customer's mobile phone numbers. Before we help you determine whether you can legally text message your customers, it's a good idea to get a little background on the law that determines whether you can text message your customer legally or not.
So what is the law governing whether you can text message your customers? It's actually a federal law, called the Telephone Consumer Protection Act (TCPA), which is governed by the Federal Communications Commission (FCC). While you may hear things like the CTIA, or Mobile Marketing Association when researching best practices for SMS marketing, the TCPA is the only actual law when it comes to whether your business can text message customers.
So what does the TCPA say about whether or not you can text messaging mobile phone numbers that you've already collected from your customers? It's actually pretty simple, if when you collected your customer's mobile phone numbers, you disclosed the following two things to them in a  "clear and conspicuous" manner, you can text message those customers. What does  "clear and conspicuous" mean? It means that the disclosures were displayed in close proximity to wherever you were asking customers for their mobile phone numbers. If you did not disclose the following two thing to customers when they gave you their mobile phone numbers, or you didn't disclose these things in a "clear and conspicuous" manner, you cannot text message them.
By participating, you consent to receive text messages sent by an automatic telephone dialing system.
Consent to these terms is not a condition of purchase.
As you can imagine, most businesses when they've collected their customer's mobile phone numbers in the past have either not disclosed the above two things to their customers, or haven't done so in a "clear and conspicuous" manner. This usually leads to businesses asking if they can text message their customers to get their permission. The answer is very clear, NO! Remember, if you've not disclosed the above two things when you were collecting your customer's mobile phone numbers, or didn't disclose those two things in a "clear and conspicuous" manner, you can not text message them… period… end of story. Don't believe us? Jiffy Lube sent text messages to their customers to get their permission, and it ended up costing them $47M in the largest text message spam lawsuits to date.
So what can happen if your business text messages customers, even though you didn't disclosed the above two things when you've collected your customer's mobile phone numbers, or haven't done so in a "clear and conspicuous" manner? One of three things can happen…
1) Your customers may be granted a private right of action in a local court. In non-legal speak, this means that each text message recipient can sue your business for each and every message they've received. OK, but how much could someone really get for receiving a text message? It's actually a considerable amount: an angry text message recipient can claim damages of up to $500 for each text message they receive.
But it gets worse. If the court finds that your business willfully or knowingly violated the TCPA, the court can triple the amount of damages, which means your business could be sued for up to $1,500 per text message!
2) A state may initiate civil action against your business on behalf of its citizens.
3) Complaints may be filed with the Federal Communications Commission, which has the power to assess penalties against your business for violating the TCPA.
Want more information on collecting your customers phone numbers? Check out the following free SMS marketing guides below.
Original post: https://www.tatango.com/blog/can-i-text-message-my-customers-legally/
In July 2015, the FCC clarified U.S. regulations around automatic text messaging by releasing its TCPA (Telephone Consumer Protection Act) Omnibus Declaratory Ruling A large part of these new regulations covers issues surrounding consent to text your survey participants and very specific survey opt-out language that needs to be communicated to your participants. In today's post, we will focus on this opt-out language and how Instant Census handles the communication of these instructions to survey participants for our customers.
You Should Include Certain Information In Your Welcome Message To Participants
Instant Census customers don't have to worry about handling opt-out procedures in welcome messages because we take care of it from start to finish. Our standard welcome message is automatically sent to all survey participants upon opting into our surveys and covers 2 of the following requirements outlined by the FCC:
Identifies who is sending the messages (e.g. "This is the _ Survey Center")
Tells the respondent how to opt out ("Text STOP at any time to opt out.")
On the survey participant end, the message would look something like this:
The first sentence of this message can be customized to include the name of the organization sending out the survey, but we suggest keeping the remaining language in place to ensure compliance with regulations. For example, the welcome message could say:
"Welcome to the Survey Research Center of Massachusetts. Text 'STOP' to end messages at any time. Standard msg & data rates may apply."
If we're sending respondents a survey every week, Instant Census only sends participants this informational intro message once, at the start of the first survey; we don't re-send it every week.
All Participants Should Be Able To Opt-Out By Texting "Stop"
The FCC requires that if a respondent sends a message with just the word "STOP," you must stop texting them immediately. You are allowed to send a single confirmation message to tell the participant they've been removed from the survey.
This is another requirement Instant Census handles automatically for customers. When a survey participant texts STOP, Instant Census sends one opt-out confirmation message and then immediately ceases texting that person's number. STOP is not case-sensitive, so STOP, Stop, and stop all do the same thing. People who have opted-out can opt back in to Instant Census by texting START.
The Omnibus Ruling also announced that people must be able to opt-out "through any reasonable means." (paragraph 55) This part is especially vague, but it appears that if a person calls, emails, writes a letter, or asks in-person to be opted-out of automatic text messages, you must stop sending them text messages.
https://instantcensus.com/blog/instant-census-handles-opt-out-procedures-for-sms-surveys
The TCPA restrictions on using an automatic telephone dialing system to call a cell phone could apply to the sending of text messages as well as regular telephone calls. However, several appeals court cases have recently left the TCPA's application unclear. In addition, researchers that send text messages to cell phones in compliance with the TCPA (either manually or with expressed prior consent) could find their messages subject to the CAN-SPAM Act (16 CFR Part 316), which regulates commercial e-mail (spam).
Even though legitimate survey and opinion research is not defined by the TCPA as being "commercial" in nature, researchers are encouraged to always include opt-out notices and capability in text messages, as would be required under the CAN-SPAM Act. There also are numerous state laws regulating bulk e-mail and spam, and unsolicited telephone calling, of which researchers should be aware. Researchers should consider the implications of those laws that may apply to any cell phone survey they may be planning to conduct in particular states.
The Telephone Consumer Protection Act ( TCPA) stipulates that text messages may only be sent between 8 a.m. and 9 p.m. in the time zone your recipient is in. If your service sends messages to contacts in different timezones, contact us about the various options we provide.
Automatic to peer (A2P) is the regulated variety and it is the type that short codes are used for – sending alerts, marketing, promotional offers, one-time information request responses, etc.
The typical exchange between two mobile users (e.g., "where r u?" answered by "I'm at the coffee shop") is not regulated. That is referred to as peer-to-peer messaging.
Source:
Textpower: A Guide To Text Messaging Regulations